In the face of growing U.S. limitations on Chinese access to cutting-edge technologies, Chinese President Xi Jinping urged creativity and technical self-reliance while touring a major industrial zone.
On Friday, state-run Xinhua news agency quoted President Xi Jinping as saying during a visit to a company's high-tech manufacturing zone in eastern Jiangsu province that China should speed the upgrades of key technologies and core products.
Xi has made it clear that he wants China to win the "battle" for important core technologies and preserve China's industrial security by using state-owned enterprises. This is all in an effort to secure China's technological progress.
Read Also: Tesla unveils attractive cash rebate program for high-end models in China
Restriction of Semiconductors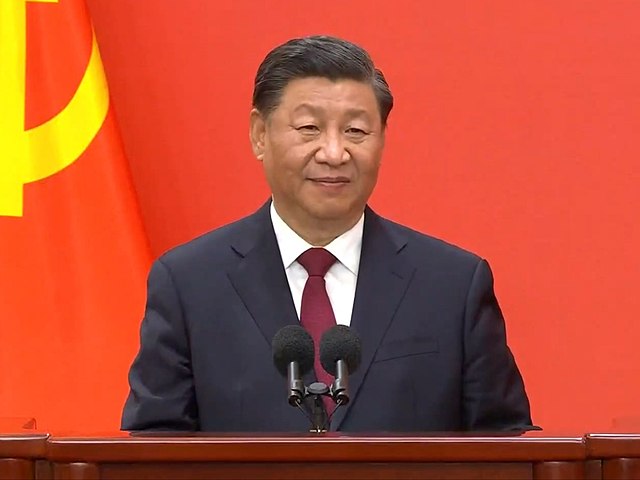 As U.S.-Chinese tensions over semiconductors, which began with the Trump administration's trade war, escalate under President Joe Biden's leadership, Xi has called for a greater emphasis on technological innovation.
To safeguard its national security and interests, China stated this week that it would be restricting exports of two metals commonly used in semiconductors and electric vehicles. State media in China and a policy adviser have both said that this is "just a start."
After imposing wide export curbs last year to shut China off from certain semiconductor chips created anywhere in the world with U.S. equipment, Washington is now considering further limitations on sales of artificial intelligence microchips.
The United States is contemplating limiting the flow of money and expertise into Chinese companies developing cutting-edge semiconductors, AI, and quantum computing technologies.
U.S. Treasury Secretary Janet Yellen met with Chinese Premier Li Qiang on Friday in Beijing to express the United States' desire for a healthy competitive environment with China based on fair standards that benefit both nations, rather than a "winner-take-all" approach.
Yellen's travel to China follows Secretary of State Antony Blinken's visit there, during which Blinken agreed with Xi that the rivalry between the two countries should not escalate into conflict.
Read Also: Meta's Twitter rival, Threads, attracts 10 million users, Zuckerberg announces
Source: REUTERS Via MSN