Patrick Braxton, a 57-year-old Black man, had a historic moment when he was elected as the mayor of Newbern, a rural town in Alabama, in 2020.
However, his victory was short-lived as he has been prevented from taking office by the town's White leaders.
In response to this injustice, Braxton has taken legal action by filing a federal civil rights lawsuit, alleging racial discrimination and the denial of his rightful position as the town's mayor.
Newbern, a town with a predominantly Black population of around 85%, had never witnessed an election for mayor in decades.
Instead, the office had been passed down through a legacy of inherited mayors chosen by hand-picked successors, all of whom were White residents. 
This tradition persisted despite the significant racial disparities in the town's demographics.
Furthermore, the town council, responsible for representing the community's interests, rarely had any Black representation.
Read Also: FBI Form Reveals Alleged Bidens' Coercion of Burisma CEO for Millions
The Controversial Election of Newbern's First Black Mayor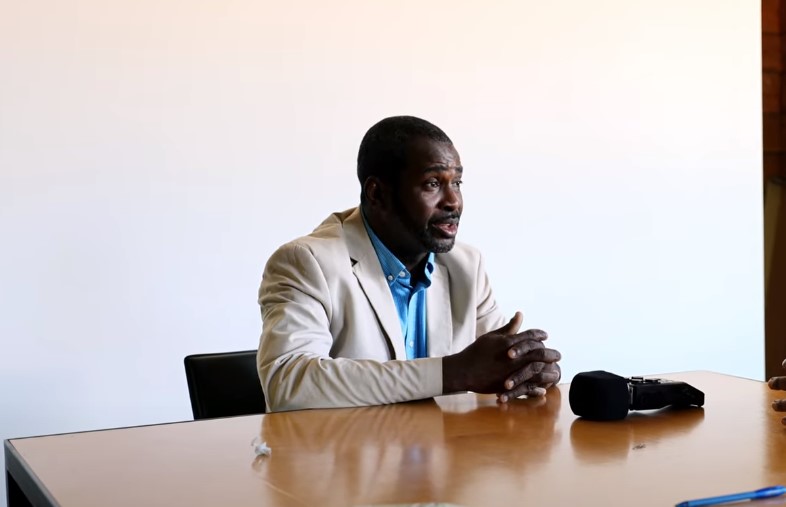 Prior to running for mayor, Patrick Braxton had concerns about the Town Council's lack of responsiveness to the needs of the majority Black community, especially during the COVID-19 pandemic.
When he approached acting mayor Haywood Stokes III for information about the mayoral election, Braxton claims he received incorrect information on how to qualify for the race, and there was no public notice provided to residents about the election.
Nevertheless, Braxton persevered and submitted his candidacy for mayor, making him the only qualified candidate for the position.
By default, Braxton's election made history, making him the first Black mayor in Newbern's 165-year existence.
However, the response from the White leaders of the town was not one of acceptance but resistance.
In a move perceived as racially motivated, acting mayor Stokes and the town council members allegedly held a secret meeting to adopt a special election ordinance, effectively undermining Braxton's rightful position.
The election was not publicized, allowing Stokes and his council members to qualify uncontested and reappoint themselves to their positions, leaving Braxton unable to assume his role as mayor.
In response to these actions, Braxton, along with several other plaintiffs, filed a federal civil rights lawsuit known as Braxton et al v. Stokes et al.
The lawsuit alleges that the White leaders of Newbern actively worked against the duly-elected Black mayor and majority Black Town Council, taking racially motivated actions to prevent them from exercising their duties and legislative power.
Stokes and his council members have responded to the lawsuit, admitting certain facts while denying many of the allegations.
They acknowledged Braxton's status as the former mayor and that he was the only qualified candidate for the mayoral position.
However, they refuted the claim that Braxton lost the position by operation of law, leaving questions about the legal basis for their actions.
Read Also: Nebraska Woman Sentenced for Burning Fetus After Abortion: 90 Days in Jail