Donald Trump, a former president, has stirred up controversy yet again with his Independence Day morning activities.
President Joe Biden and others who supported him were the targets of a crude meme that Trump reshared on his Truth Social platform, drawing attention and criticism for the action.
By emphasizing the purported lack of pro-Biden items and openly expressing hate towards the current president and his supporters, the meme cast doubt on the legitimacy of Biden's victory.
Taking to his Truth Social website at approximately 2 am, Trump "re-truthed" a post by another user featuring an image with the text: "81 million votes… and I've never seen a pro Biden hat, shirt or flag in my life."
This message echoes a common narrative among Trump's supporters, who contend that his defeat in the 2020 election is improbable because there was apparently little overt mass backing for Biden during the campaign.
Although the Biden campaign did sell items bearing his name, it's crucial to remember that during the COVID-19 outbreak, his staff gave public health concerns top priority.
The campaign decided to hold fewer of the big rallies that had been synonymous with Trump's activities as a result.
Read Also: Judge Restricts Joe Biden Administration's Contact With Social Media Firms
A Controversial Meme, Divisive Rhetoric, and a Contradictory Greeting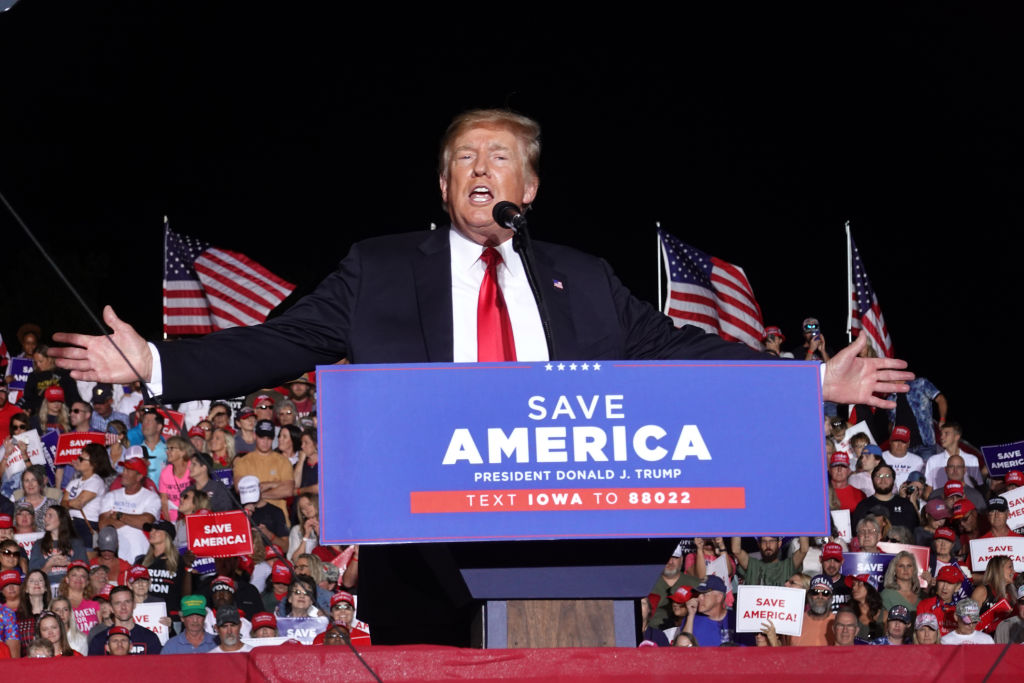 As a result, there were less chances to see individuals openly displaying pro-Biden goods in public places.
Continuing his early morning activity, Trump concluded his Truth Social post with an additional image—a flag emblazoned with the words: "Fk Biden and fk you for voting for him." This flagrant sign-off further accentuates the divisive nature of his message and highlights his ongoing disregard for the dignity of the presidential office.
Approximately seven hours later, Trump posted a more traditional Independence Day greeting on his various platforms.
However, the stark contrast between the earlier meme and this greeting raises questions about the former president's intent and overall message.
In his later message, Trump wrote: "Happy FOURTH OF JULY to everyone. We are working hard, we will take back our Country, and MAKE AMERICA GREAT AGAIN." He concluded by asserting that the 2024 election would be the "LAST GREAT CHANCE" to achieve his vision.
Read Also: Record-Breaking Sales: China Carmakers Dominate in June
Source: The Independent, NEWSNCR